墨尔本大学设计学院:当空间本身成为教材 / John Wardle Architects + NADAAA
墨尔本大学设计学院:当空间本身成为教材 / John Wardle Architects + NADAAA
编译:李敏 | 2020.08.26 21:44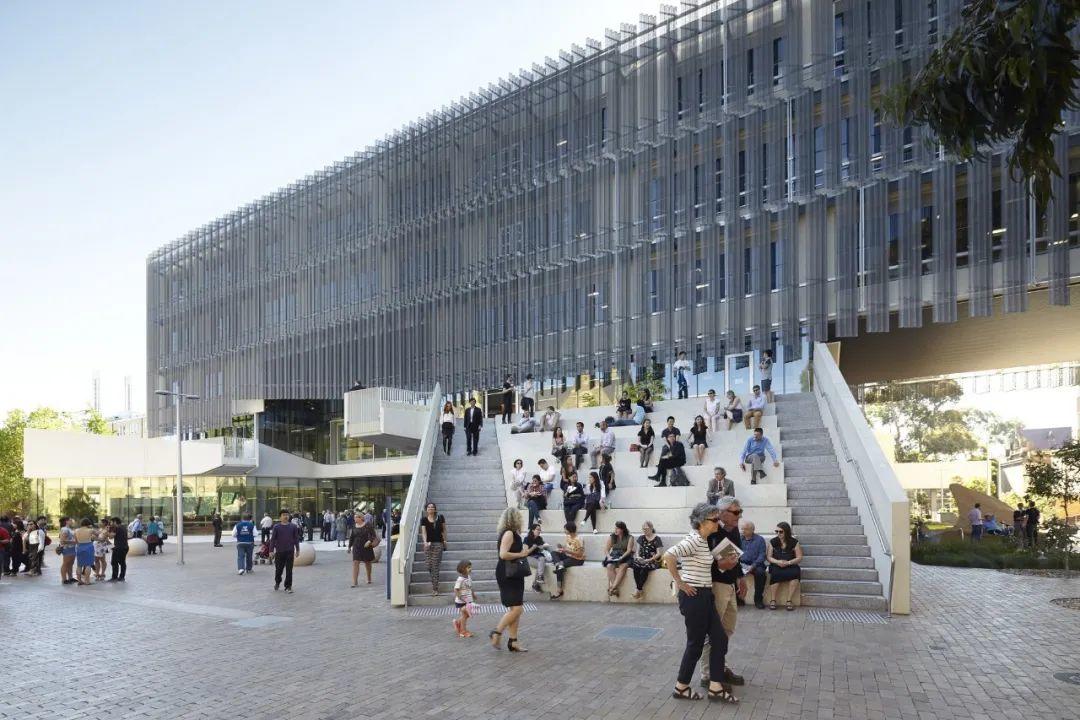 设计单位  John Wardle Architects、NADAAA
项目地点  Parkville Campus, Melbourne, Australia
建筑面积  15,772平方米
建成时间  2014年
---
项目为墨尔本大学设计学院大楼,旨在容纳来自建筑学、规划专业的学生和教职工,鼓励与其他学院开展合作研究活动。建筑位于墨大历史最为悠久的帕克维尔校区中心,与周边历史建筑、景观和主要校园街景全面呼应。
The new building for the Melbourne School of Design at The University of Melbourne has been designed to accommodate students and staff from the Faculty of Architecture Building and Planning and to encourage the development of research projects in collaboration with other Faculties. Located in the centre of the historic core of the University's Parkville campus, the Melbourne School of Design has been created as a building in the round in response to surrounding heritage buildings, landscapes, and key campus streetscapes.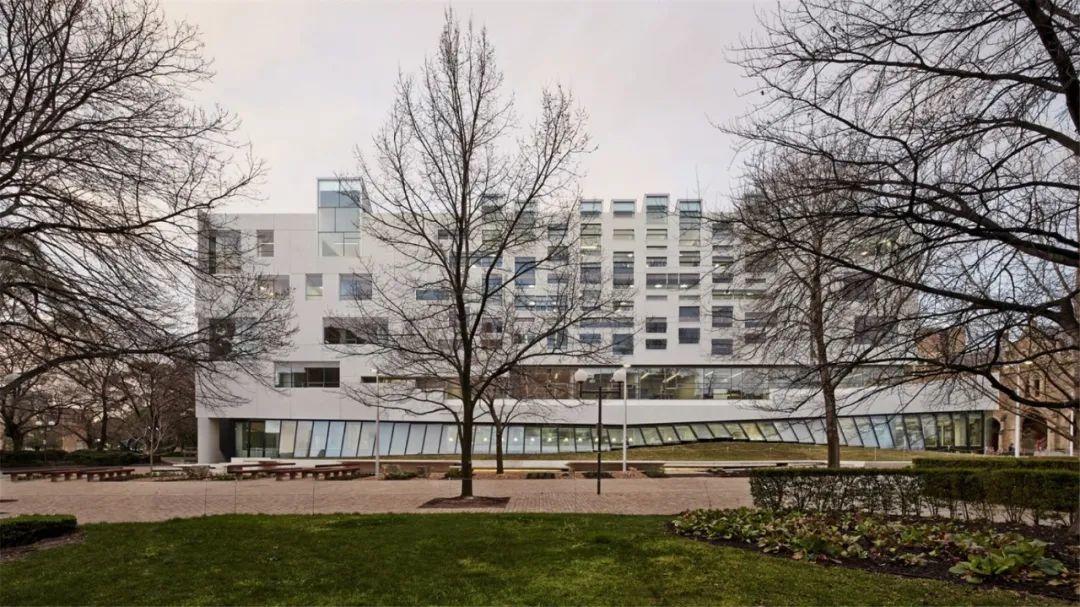 项目占地六层,包括不同类型的工作室空间、中庭、演讲厅、图书馆、展览空间,以及两个重要历史元素的整合,即1860年代左右的新南威尔士州银行装饰外墙和日本主题室。作为本科生与研究生教育的核心空间,项目通过外部结构和内部设计,实现了对建筑与可持续环境的跨学科探索,而它本身也是一个实验性建筑。
Occupying six levels the facility includes a series of studio spaces, a studio hall and atrium, lecture theatres, a library, exhibition spaces, specialist workshop spaces and the integration of two significant historical elements, the 1856 Bank of NSW facade and the Japanese Room. The building serves as a hub for undergraduate and graduate education, enabling critical interdisciplinary exploration into issues of sustainability in built environments through its external structure and internal design.  The building itself is a laboratory for experimentation and research.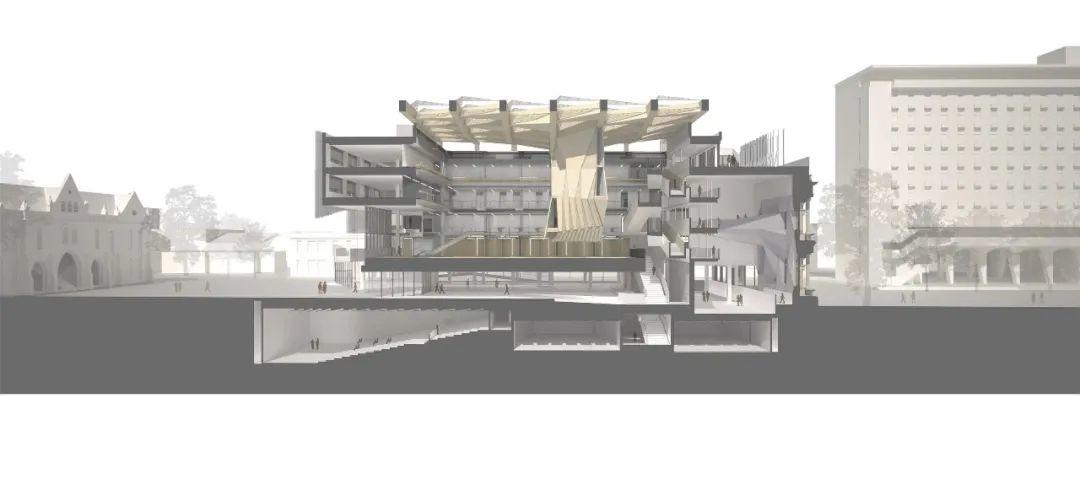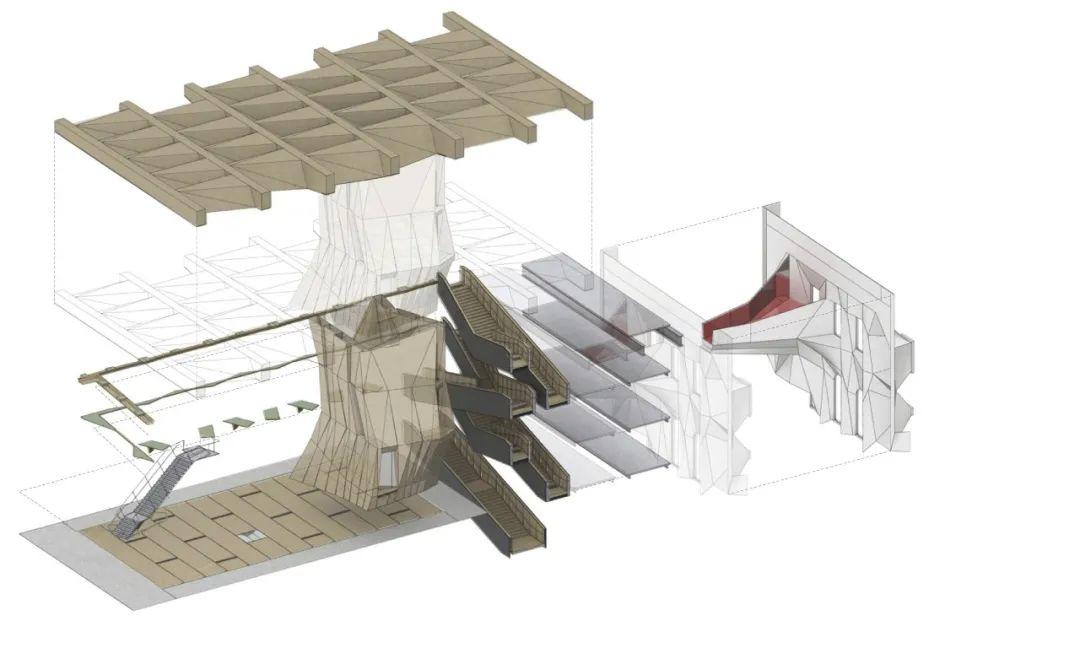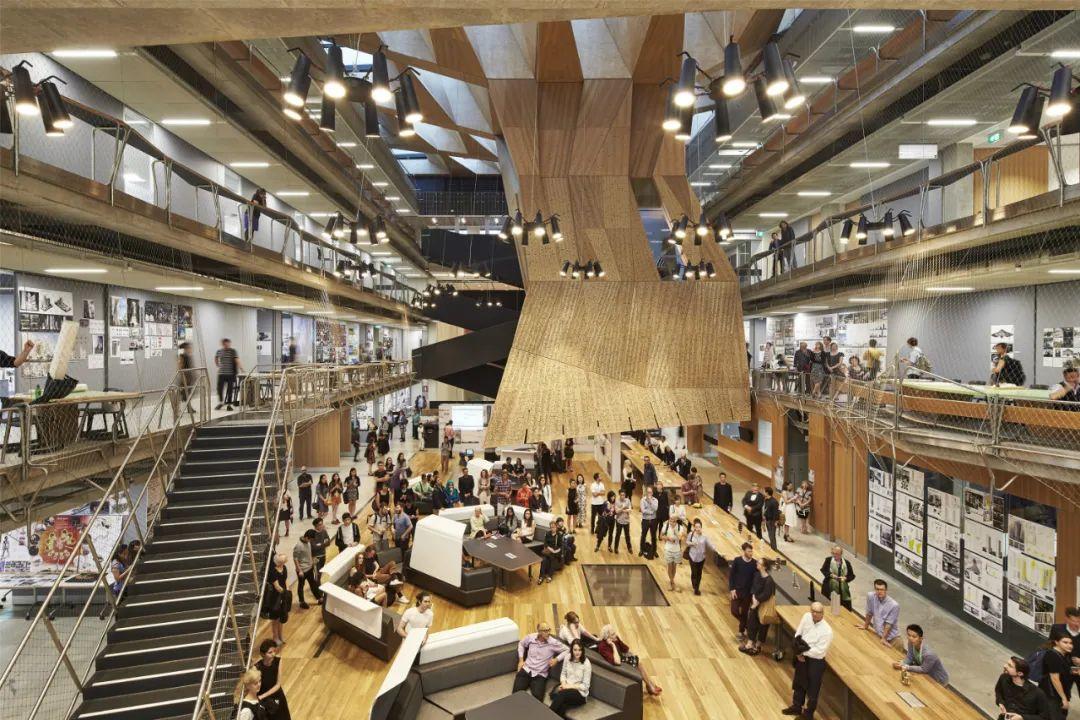 设计通过建筑不同立面对其所处特定环境的不同回应,创造了行人可停留、互动的城市空间。在回应场地东、西两侧历史建筑的同时,提升了建筑的开放程度;可渗透地面层向行人开放,促使建筑与校园社区的其他建筑产生关联。
Each elevation and its associated programmatic adjacencies respond to the specifics of their context through the creation of urban spaces that emphasise both occupation, interaction, and pedestrian movements. Responding to historic bookends to the east and west of the site and the opening up of activities at the building perimeter. A transparent ground plane opens up the building to passers-by and encourages further engagement between the building and the broader campus community.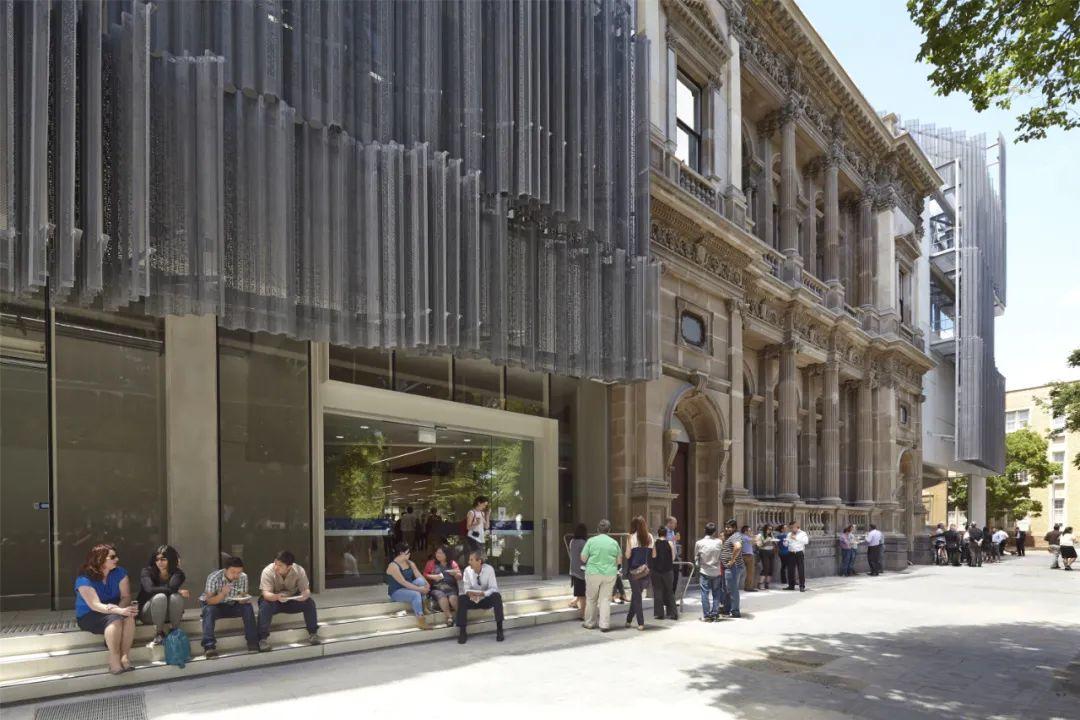 作为容纳教学、工作室、学术研究和生活等空间的场所,该建筑的操作手法与结构体系也阐释了其功能属性,揭示了其作为教学空间的建筑逻辑。建构系统暴露在外,空间层次丰富,窗户与其他空间分隔构件亦是可调整的。
The major themes of the building brief were Built Pedagogy, the Studio, the Academic Environment and The Living Building. The building is explanatory in its operation and architecture, revealing a logic of construction layers as a pedagogical tool. Building systems are exposed, construction layers are pulled apart and elements like windows and partitions are operable.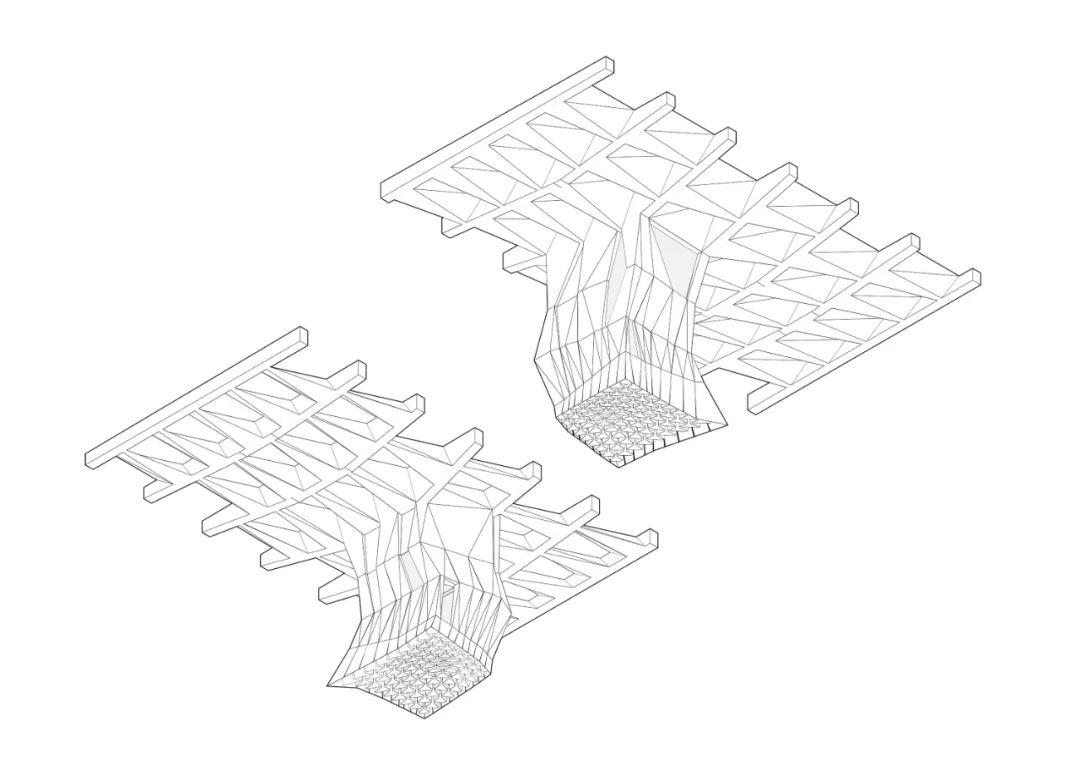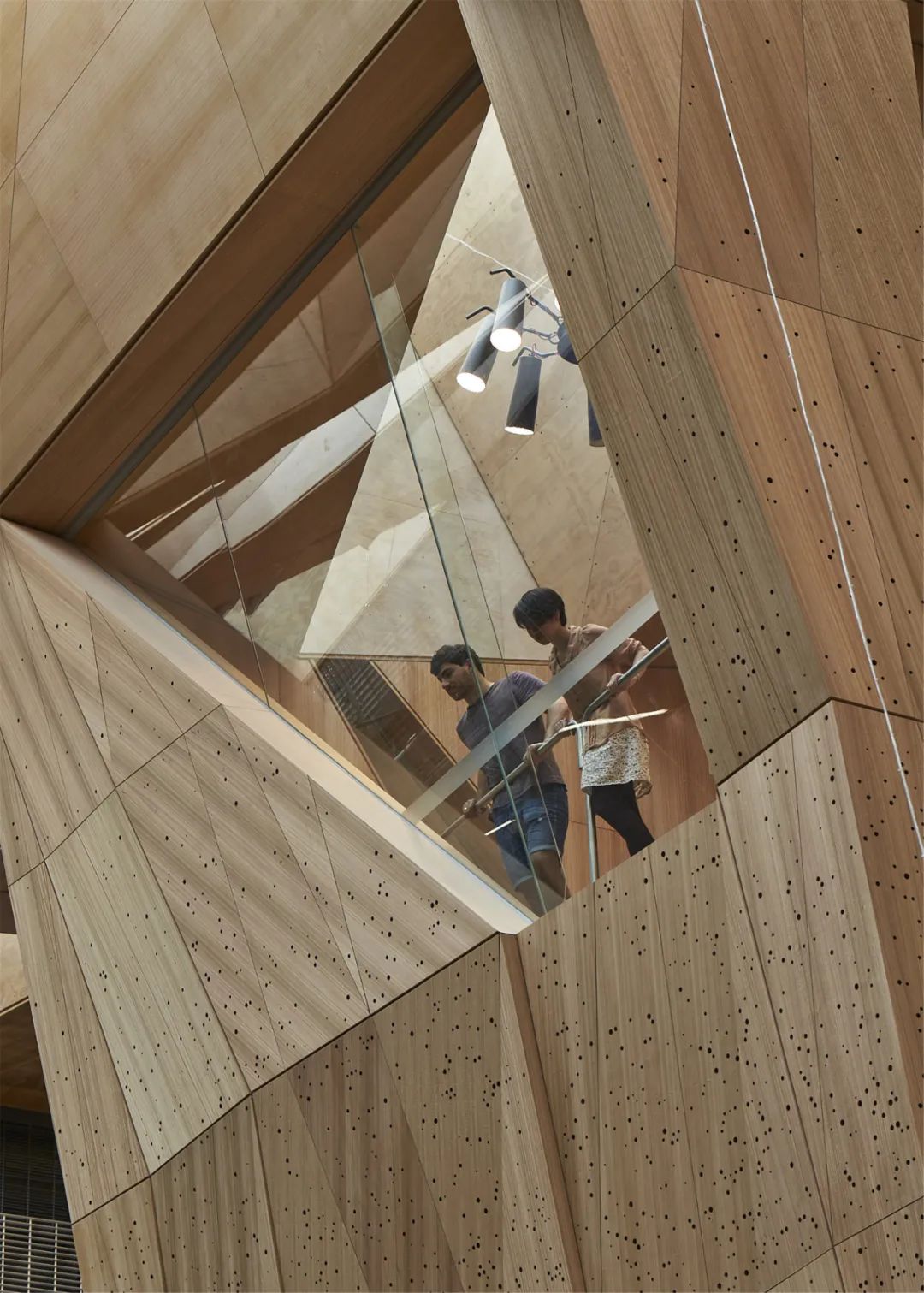 在探索实现空间本身教学的过程中,建筑通过功能、材质、结构等证明,建造的形式和实体一样具有教学能力。新的学术环境通过一系列的工作空间,鼓励人们进行协作交流。不同办公室和工作室等空间相互交织,使建筑学、城市规划和风景园林等学科之间的联系更为紧密。
In exploring Built Pedagogy, the building reveals through its composition, material make-up, experience, structural and services systems, that built form and matter has the ability to teach and to 'produce knowledge'. The spatial layout of the administrative and faculty offices and the teaching studios is interwoven, bringing the disciplines of architecture, building, urbanism, and landscape architecture into a more active contact, and collaborative participation with each other. The new academic environment encourages collaboration and dialogue between peers, providing a range of workspaces. The floor plate profile creates small villages of academic workspace within the overall community of the building.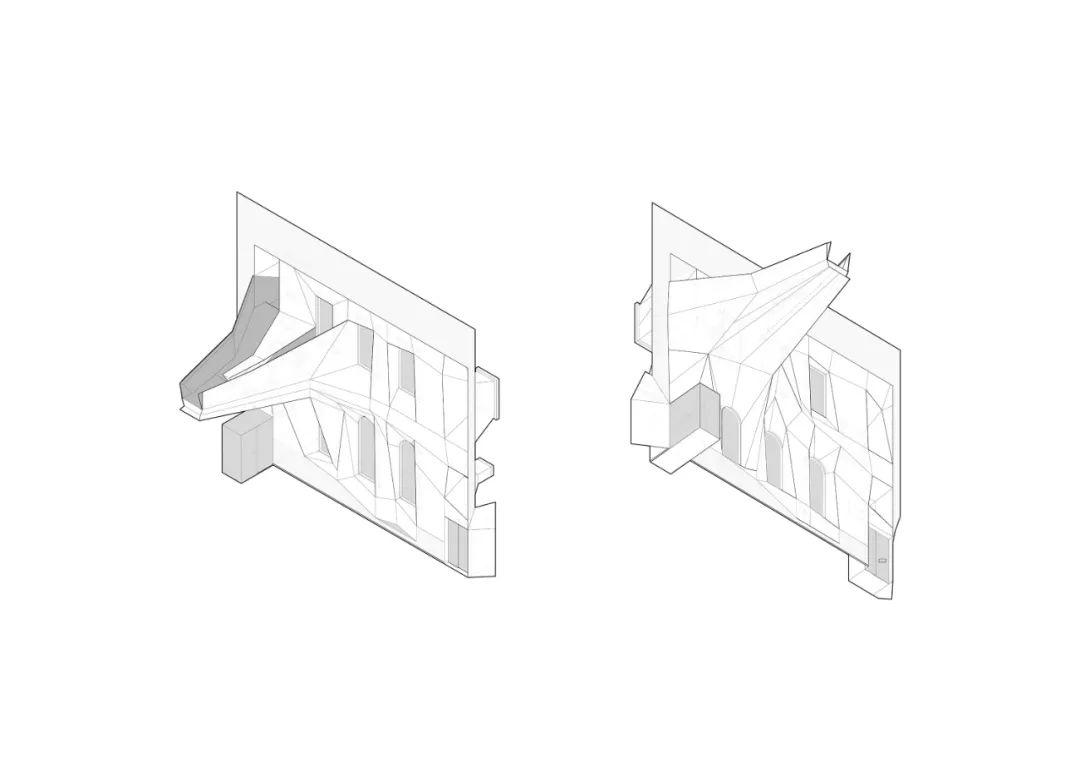 项目设计遵循被动房设计原则,将被动式太阳能设计、自适应太阳能幕墙系统、混合模式自然通风、横流通风等技术有效结合。工作室大厅使用LVL梁、格子和锌屏等可再生建筑材料,减少了能源损耗。该项目获得了澳大利亚绿星评级体系教育类建筑(v1)6星评级。
Designed in close collaboration with the consultant team , the Melbourne School of Design has achieved a 6-Star Green Star Education (v1) rating (design) through the incorporation of good passive design principles, passive solar design, solar responsive facade systems, mixed mode natural ventilation, the incorporation of cross flow ventilation, a passive thermal ventilation stack within the studio hall, the use of renewable building materials such as LVL beams and coffers and zinc screens resulting in reduced embodied energy.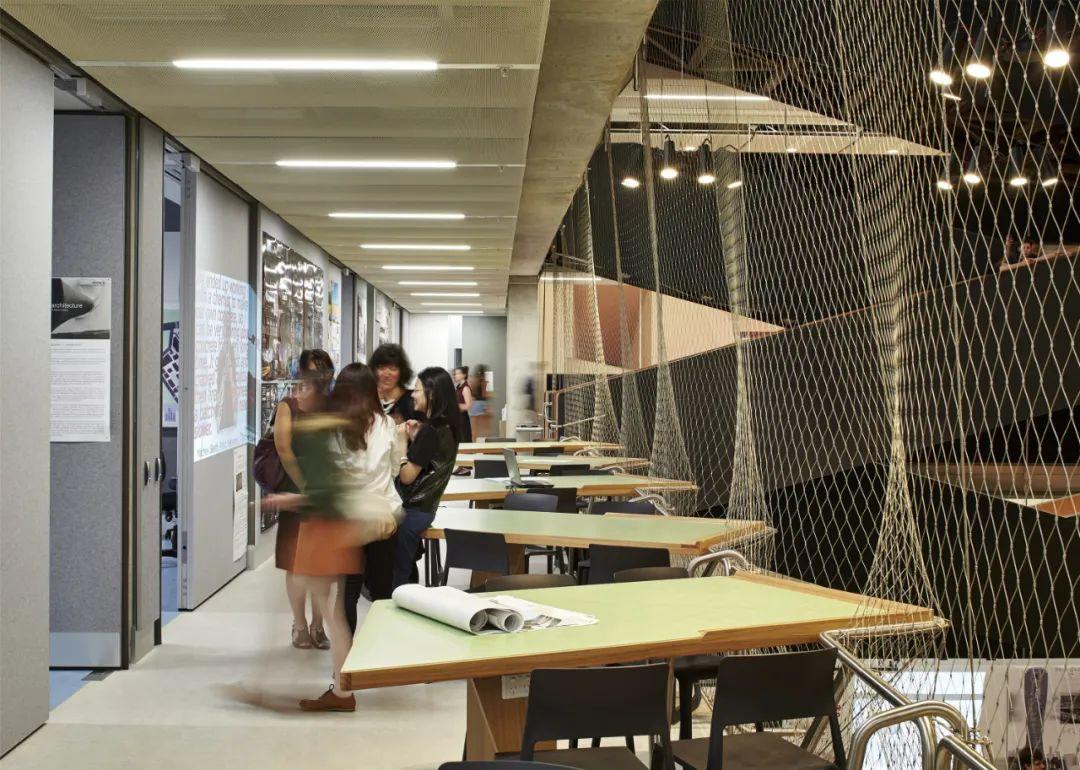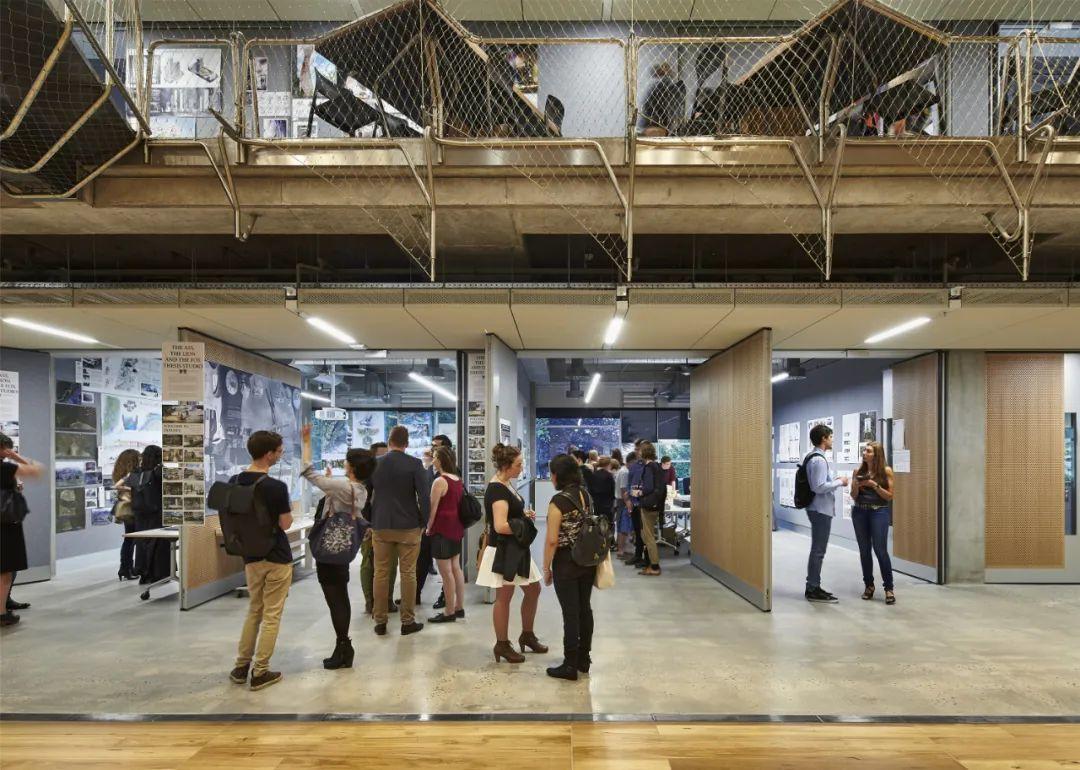 设计图纸 ▽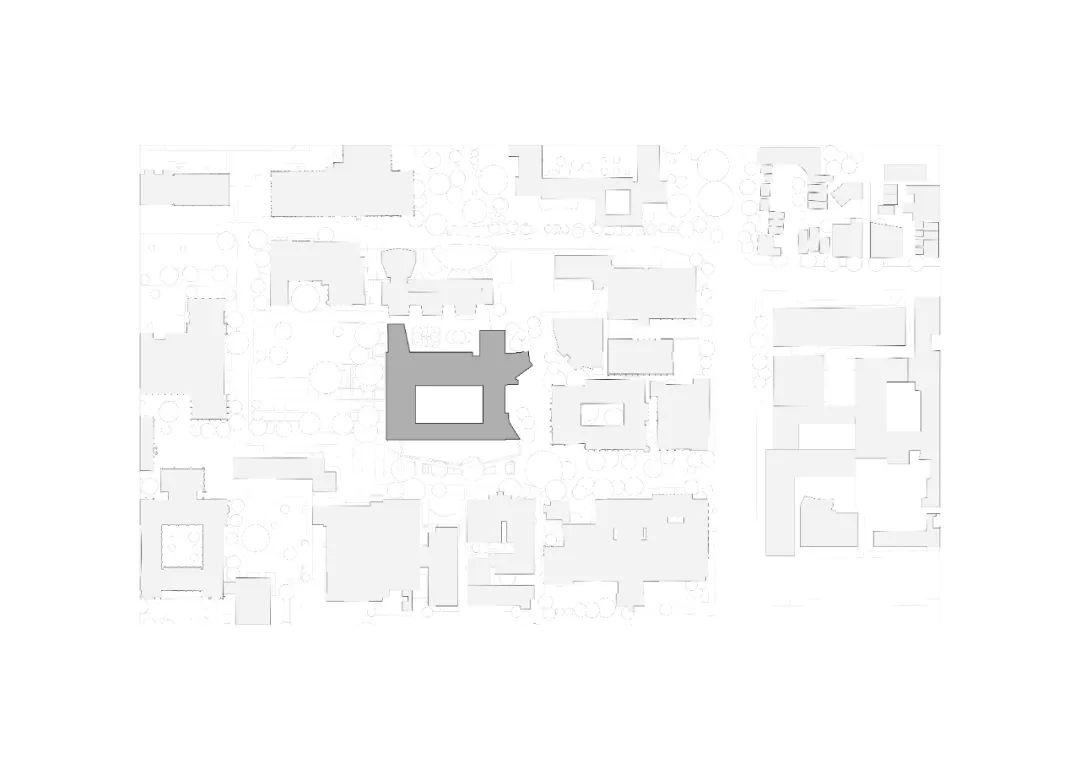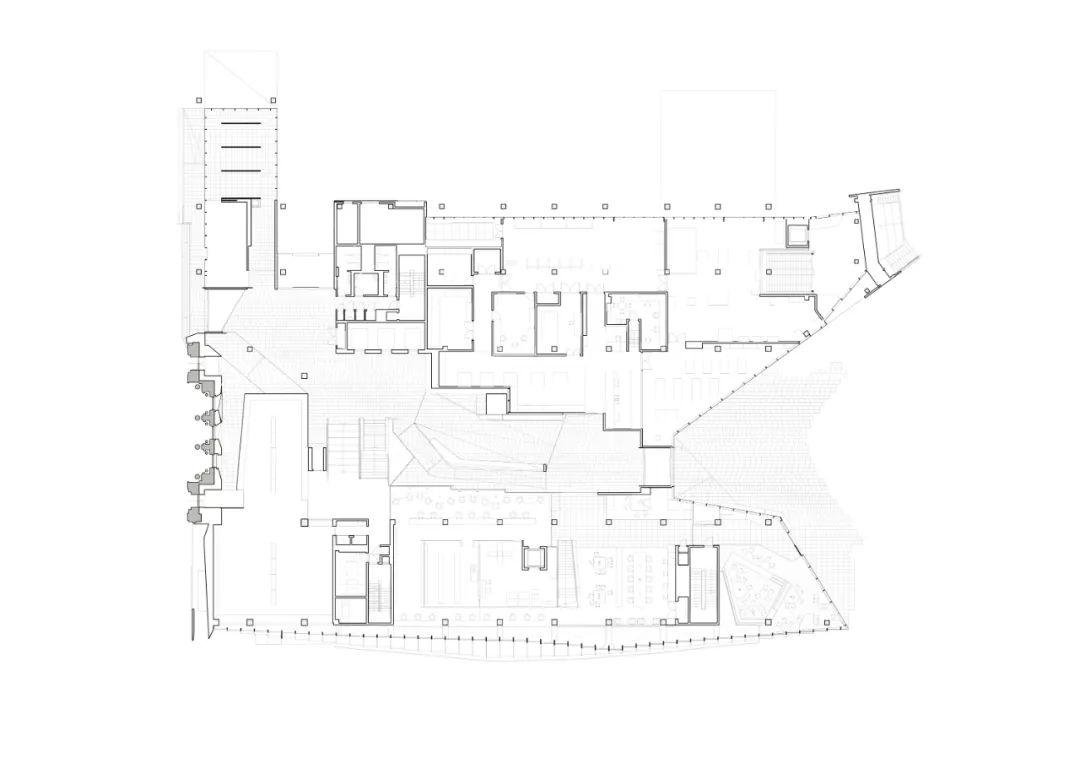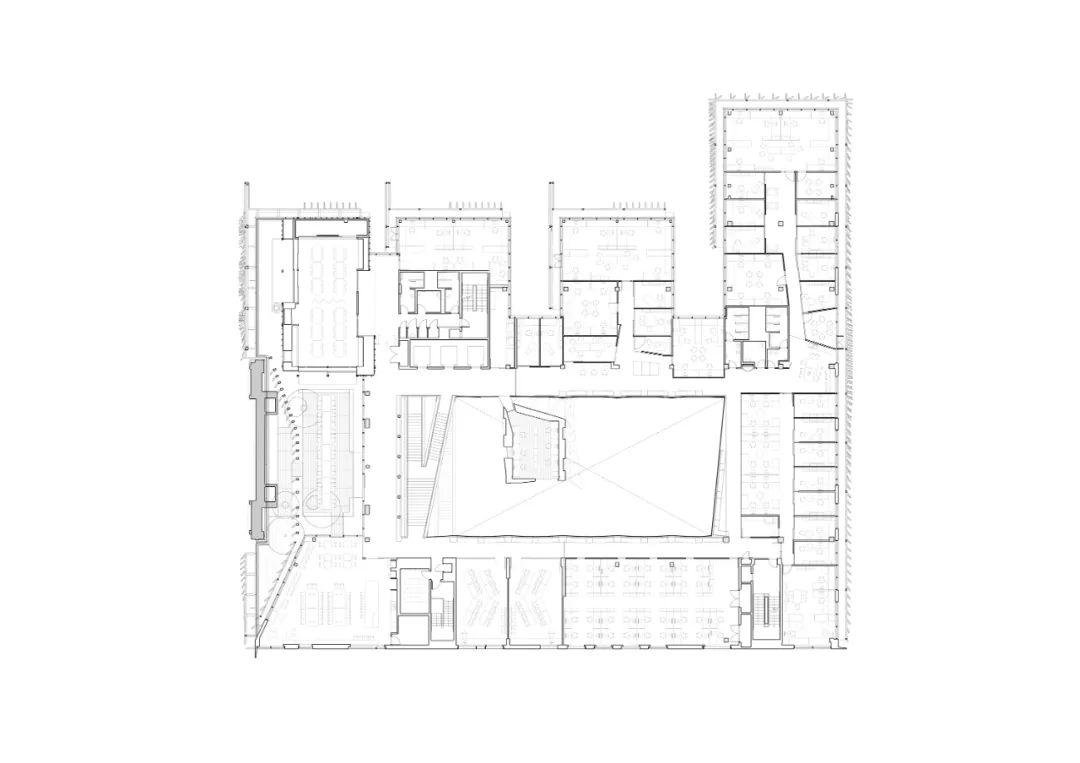 完整项目信息
Architecture Practice:  John Wardle Architects and NADAAA in Collaboration
Client/Owner:  University of Melbourne
Location:  Parkville Campus, Melbourne, Australia
Procurement: Design Competition
Type of Building:  Education / Public
Project duration:  2009 – 2014
Gross Floor area (GFA):  15,772m2
Sustainability Rating: 6-Star Green Star Education (v1) rating (design); 5-Star Green Star Education (v1) rating (as built)
Architect John Wardle Architects, Australia
John Wardle, Stefan Mee (Principals-in-Charge); Meaghan Dwyer (Senior Associate); Stephen Georgalas (Project Manager); Bill Krotiris, Andy Wong, Jasmin Williamson, Adam Kolsrud, Alex Peck, Barry Hayes, Jeff Arnold, Amanda Moore, James Loder, Danny Truong, Stuart Mann, Meron Tierney, Kenneth Wong, Sharon Crabb, Yohan Abhayaratne, Rebecca Wilkie, Ben Sheridan, Giorgio Marfella, Kirrilly Wilson, Elisabetta Zanella, Goran Sekuleski, James Stephenson, Adrian Bonaventura, Genevieve Griffiths, Michael Barraclough, Matthew Browne, Maria Bauer, Anja Grant (team)
Architect NADAAA, USA
Nader Tehrani (Principal-in-Charge); John Chow (Project Manager); Arthur Chang (Design Coordinator); Katie Faulkner, James Juricevich, Parke MacDowell, Marta Guerra Pastrián, Tim Wong, Ryan Murphy, Ellee Lee, Kevin Lee, Rich Lee (team)
Construction Team: Brookfield Multiplex Constructions
Consultant Team:
Mechanical Engineer:  Aurecon
Structural Engineer:  Irwin Consult
Electrical Engineer:  Aurecon
Civil Engineer:  Irwin Consult
Geotechnical Engineer:  Douglas Partners Pty Ltd
Project Manager:  Aurecon Project Management
Quantity Surveyor:  Rider Levett Bucknall
Building Services Engineering and Sustainability (ESD) consultancy:  Umow Lai Building Sustainability Commissioning Agent:  AG Coombs
Building Certifier:  Mckenzie Group
Accessibility Consultant:  One Group ID Consulting
Acoustic Consultant:  Aecom
Landscape Architect:  Oculus
Lighting Designer:  Electrolight
Heritage Architects:  RBA Architects and Conservation Consultants
Audio Visual:  AVDEC
Security:  Aurecon
Traffic Engineering: Cardno Melbourne
Wayfinding: Buro North
Photographer: Peter Bennetts, Nils Koenning
---
版权声明:本文由John Wardle Architects授权发布,欢迎转发,禁止以有方编辑版本转载。
投稿邮箱:media@archiposition.com